Electrical Assembly & Test Technician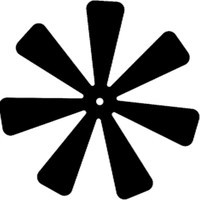 Able Innovations
Other Engineering
Toronto, ON, Canada
Posted on Friday, March 24, 2023
Toronto, ON, CAN

Full Time
---
Electrical Assembly and Test Technician (EAT202303)
Location: Toronto
Type: Full-time
Start date: Immediate
Experience: Electronics assemblers, fabricators, inspectors, and testers
Note- Applications will be reviewed on a rolling basis; you are encouraged to apply early.
About Able Innovations
Able Innovations is on a mission to advance the quality of care, efficiency, and safety in healthcare through user-centric, robotic innovation.
Able innovations develop products that will transform healthcare delivery. The needs of healthcare systems and staff are not being met here and around the world. Compounded by COVID-19, aging populations, and staff burnout, nurses are increasingly looking to leave the profession.
Transferring patients (moving patients between beds, stretches, and imaging tables) requires several nurses and risks injury every time. At Able Innovations, we are developing cutting-edge robotic devices to automate this process to offer safe, efficient, and dignified care.
We are looking for individuals who want to develop intelligent, robust, and particle systems that we can deliver globally to combat this public health crisis.
About the position
We are looking for technicians to bolster our product development team. Able Innovations is a small, dynamic startup with ambitious goals, developing technology for good. We strive for greatness and look for that in our applicants. Technical excellence is a minimum. We expect employees to be driven, take the initiative, and embody the do-what-it-takes attitude required to succeed as an early-stage startup. There are abundant opportunities for growth, as you will play a critical role in product development, implementation, and manufacturing. You will have ample opportunity to work with management in guiding our projects through to completion.
Responsibilities:
Build prototype PCB boards

Conduct troubleshooting and testing on products

Track product validation plan and progress

Assemble prototype units and provide feedback

Operate devices for demonstrations

Occasionally fabricate jigs, fixtures, or parts for reworking
Requirements:
Knowledge of safe workplace practices when working with equipment

Soldering skills and electrical and electronic wiring skills.

Able to read the schematics and have basic PCB knowledge.

Knowledge of electrical and electronic components, such as transistors, diodes, relays, circuit breakers, etc.

Problem Solving and Troubleshooting skills

Experience in assembling electromechanical systems

Must enjoy being hands-on

Motivated with a strong work ethic

Experience with the fabrication of metal components, including lathes, drills, etc.

Good knowledge of MS Office Suite, Google Docs, and Google sheets
A successful candidate will exhibit the following qualities:
Take ownership: Take responsibility and accountability for your tasks

Proactive: When a challenge or problem is identified, you actively seek ways to address or mitigate it

Resourceful: Find creative ways to solve problems and think out of the box

Adaptable: Able to respond to rapidly changing project requirements
Application Requirements:
Please submit your resume and cover letter as a single PDF document with the naming format "EAT202303_Firstname_Lastname". Feel free to include any relevant projects/portfolios.
Able Innovations is proud to be an equal opportunity employer. We embrace diversity and are committed to creating an equitable and inclusive workplace. All aspects of employment are decided based on qualifications, merit, and business need. We do not discriminate based on race, colour, religion, ethnic origin, marital status, age, place of origin, age, ancestry, physical or mental disability, creed, medical condition, pregnancy, genetic information, gender, sexual orientation, gender identity or expression, citizenship, record of offenses, veteran status or any other status protected under federal, provincial, or local law.
Able Innovations
https://ableinnovations.applicantpro.com