R&D Engineer(ing)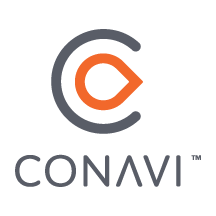 Conavi Medical
Toronto, ON, Canada
Posted on Monday, May 29, 2023
Imagine your future at Conavi!
Join our collaborative team in the design, manufacture, and sale of an innovative intravascular imaging system to improve cardiac care.
Conavi Medical's Novasight Hybrid System enables simultaneous imaging of a patient's coronary arteries using both intravascular ultrasound (IVUS) and Optical Coherence Tomography (OCT) technologies.
If you would like to be a part of a growing and talented team that is making a difference in healthcare, we are currently looking for an R&D Engineer to support, develop, or enhance electromechanical systems for new and current medical devices from concept through to the transfer to manufacturing.
In this position, you will:
Support the development of electrical and mechanical systems for medical device or components per R&D project plans and medical device standards

Provide input on tasks during the creation of the R&D project plan and subsequent progress updates

Design medical devices or their components (new or modifications to existing) for all phases of product development lifecycle

Create or modify device or component prototypes for design testing

Develop test plans and methods and conduct bench-level testing to ensure device or component requirements are achieved

Prepare written reports on the implemented design and testing

Input on verification and validation activities, risk analysis, design for manufacturing/assembly

Develop the engineering documentation including drawing packages and the Bill of Materials (BOM) that facilitate the effective transfer of the design to manufacturing

Review and input on work of other development engineers especially at junior or peer level

Liaise with contract design and development companies by providing input on current technical matters

Collaborate with colleagues in manufacturing, marketing and quality to support problem resolution, root cause analysis, continuous improvement and product compliance as required

Participate and adhere to health & safety initiatives and requirements
You possess the following qualifications:
Bachelor's or above engineering degree (electronics, control system, electrical is preferred)

Design engineering experience ideally with medical devices in a fast-paced medical device company (electrical, mechanical and/or control systems preferred)

Proven skills in applying standard technical documentation practices such as Geometric Dimensioning and Tolerancing (GD&T) and PCB layout/stackup calculations

Proven experience with 3D CAD (e.g. Solidworks, PDM) as well as PCB design/simulation (e.g. Altium, LTSpice)

Proven experience with control system concepts (motor control, PID and feedback loops, PWM drive systems)

Familiarity with

medical device development standards (IEC60601, ISO14971) considered an asset

Skilled in technical problem identification and resolution

Ability to operate in a regulated environment related to the design and manufacture of medical devices

Proficiency in Microsoft Office and other productivity software programs

A strong attention to detail

Clear and concise written and verbal communication skills

Proficient in multi-tasking and meeting deadlines

Ability to work independently
Conavi Medical values diversity and encourages applications from all qualified candidates including women, visible minorities, indigenous people, and persons with disabilities. Please let us know if you require disability-related accommodation or other grounds protected by human rights legislation during the recruitment process so that we can work with you to meet your needs.
Please submit a cover letter and resume directly to Conavi Medical through the Careers section of our website at www.conavi.com.