Clinical Research Associate (deadline extended to Friday, November 18, 2022)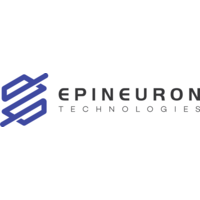 Epineuron Technologies Inc.
Other Engineering, Customer Service, Operations · Full-time
Mississauga, ON, Canada
Posted on Friday, November 4, 2022
Epineuron is a clinical-stage medical device company on a singular mission to maximize human potential. We are focused on the development and commercialization of first-in-class therapeutic devices to aid in the surgical repair and treatment of peripheral nerves. Our lead product is a novel wearable that accelerates regeneration of injured nerves and is designated an FDA Breakthrough Device. We are growing a dynamic team to support ongoing and new clinical trials and are looking for talented individuals, like yourself, to join Epineuron. Are you ready? Job Title Clinical Research Associate Appointment Contract Full-time (2 years), possibility for permanent full-time Job Description We are looking for a highly motivated Clinical Research Associate (CRA) that is a great communicator and works well in a team to solve multi-faceted challenges. In this role, you will join the Clinical Operations team and work collaboratively to start up and successfully execute the world's largest medical device clinical trial in the field of peripheral nerve injuries. You will report directly to the Clinical Research Manager, support the Clinical Applications Specialists, and act as liaison to the clinical trial sites across Canada and the USA. The CRA is responsible for coordinating study activities, ensuring compliance of the clinical trial, preparing/maintaining study documents, and engaging with the clinical trial sites. The ideal candidate is an excellent team player, detail-oriented and organized, and ready to take on any challenge. Summary of Responsibilities ● Prepare clinical trial study documents according to Good Clinical Practice and applicable standards, regulatory requirements (FDA and Health Canada), and internal requirements. ● Support and manage ethics board and regulatory submissions. ● Prepare site study training materials and conduct site training sessions. ● Organize and maintain clinical trial master files and investigational site files. ● Manage and maintain traceability of clinical trial materials, including investigational devices. ● Prepare, coordinate, and conduct site visits (e.g., initiation, monitoring, and close-out visits) and prepare site visit reports. ● Manage project timelines and prepare internal status reports. ● Manage communication and correspondence with clinical trial sites and internal/external stakeholders. Job Qualifications Required ● Bachelor's degree in a life science and/or health-related discipline. ● Highly detail-oriented and organized. ● Strong oral and written communication skills. ● Highly responsive to all communications. www.epineurontech.com ● Excellent interpersonal skills and a demonstrated ability to effectively engage with a diverse set of external stakeholders. ● Strong project management and time management skills. ● Critical thinker and problem solver, with the drive to work in a fast-paced environment. ● Proficient in MS Office (e.g., Word, Excel, PowerPoint, etc.). ● Valid driver's license in good standing and passport with the ability to travel for business purposes. Preferred ● 1-2 years of clinical trial coordination and management experience. ● Certificate and/or diploma in clinical research coordination. ● Graduate degree in life or health sciences (e.g., MSc or PhD). ● Direct involvement in preparation and submission of regulatory and/or ethics board applications. ● Direct experience with execution of clinical trials and engagement with various clinical site stakeholders (e.g., principal investigators, research coordinators, etc.). ● Experience in managing multicenter trials with proven success in study execution. ● Experience in medical device studies in surgical specialties including plastics, orthopedics, and neurosurgery. ● In-depth knowledge of ISO 14155 and ICH Good Clinical Practice. ● Understanding of medical device regulatory requirements is an asset (e.g., FDA, Health Canada). ● Bilingual in French is an asset. Why you'll love working at Epineuron: ● We're a small team committed in our mission to profoundly improve patients' lives. ● Everyone's contribution is valued and held to a high-performance standard. ● We have a friendly, open, and fun team culture that values unique perspectives. ● We enjoy discovering great foods locally and drink great coffee, fresh ground and brewed. ● We celebrate birthdays with delicious treats. Anticipated Start Date: December 2022 Compensation commensurates with experience Added perks we offer: • A full benefit package including medical and dental for full-time employees. • An open, collaborative and inclusive work environment. • Our head office includes a modern gym, volleyball court, basketball court, a calisthenics park. • Excellent coffee, seriously. Schedule: ● Full time (Monday to Friday at 8 hours per day or 40 hours per week). ● Travel 10-20% of the time (Canada and USA). Location: 1875 Buckhorn Gate, Mississauga, ON, L4W 5P1 Please submit your resume/CV and cover letter addressed to Katelyn So, as a PDF to jobs@epineurontech.com with the subject line "Job App CRA01". The deadline is Nov 18, 2022.