Director, Biology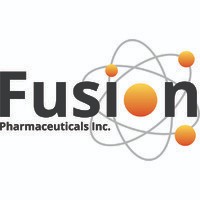 Fusion Pharmaceuticals
Job Functions:
Other Engineering, Operations
Employment Types:
Full-time
Locations:
Hamilton, ON, Canada
Fusion Pharmaceuticals is a clinical-stage oncology company focused on developing next-generation radiopharmaceuticals as precision medicines. Employing a proprietary Fast-Clear™ linker technology, and leveraging the Company's actinium supply and manufacturing expertise, Fusion connects alpha particle emitting isotopes to various targeting molecules in order to selectively deliver the alpha emitting payloads to tumors. Fusion's lead program, FPI-1434 targeting insulin-like growth factor 1 receptor, is currently in a Phase 1 clinical trial. The pipeline includes FPI-1966 targeting the fibroblast growth factor receptor 3 (FGFR3) and FPI-2059, a small molecule acquired from Ipsen, targeting neurotensin receptor 1 (NTSR1). In addition to a robust proprietary pipeline, Fusion has a collaboration with AstraZeneca to jointly develop up to three novel targeted alpha therapies (TATs), the first of which is currently in IND enabling studies, and explore up to five combination programs between Fusion's TATs and AstraZeneca's DNA Damage Repair Inhibitors (DDRis) and immuno-oncology agents. Fusion also recently entered into a collaboration with Merck to evaluate FPI-1434 in combination with Merck's KEYTRUDA® (pembrolizumab) in patients with solid tumors expressing IGF-1R.
Fusion is seeking outstanding applicants for a Director, Biology to support ongoing or new initiatives.  This position is located in Hamilton, Ontario, Canada and will report to the Chief Scientific Officer.
Duties/Responsibilities:
Contribute towards and oversee programs from target identification through translational research as programs progress from drug discovery to clinical development
Oversee ex vivo and in vivo research to generate datasets for nomination of lead candidates;
Oversee workstreams to identify best patient populations for each program
Define mechanism of action, combination partners and biomarkers for each program
Manage external research projects with vendors and CROs;
Collaborate closely with multi-disciplinary team members across the entire organization;
Hands-on supervision, leadership, and mentoring of research associates and junior scientists;
Establish strong scientific excellence and foster an open culture of challenging assumptions, open scientific exchange, and deep scientific rigor;
Required Qualifications:
Ph.D with at least 7 years post-graduate experience (Biochemistry, Biology, Molecular/Cell Biology)
Experience in the Pharmaceutical industry in drug discovery or translational research is a strong plus
Experience in managing and developing people is required
Experience with development and technical validation of in vitro bioassays; knowledge of screening assays for biologics or small molecules
Experience with general biochemical (e.g., protein quantification, ELISA, SDS-PAGE and immunoblotting, UV/VIS spectroscopy) and cell biological methods (e.g. flow cytometry, immunohistochemistry)
Ability to develop drug discovery and translational strategies is a must
Ability to adapt to perform, and develop unfamiliar methods in a rapidly evolving research environment
Excellent communication skills with written proficiency in English
Ability to work effectively in a multi-disciplinary team and communicate with colleagues at all levels
Experience with the safe handling of radioactive and potentially biohazardous materials
Fusion requires all employees to be current with their COVID vaccination requirements.
All qualified applicants will receive consideration for employment without regard to race, color, religion, sex, sexual orientation, gender identity, national origin, disability, or status as a protected veteran.