Future opportunities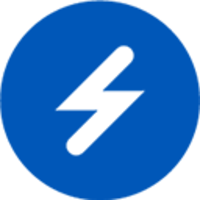 Swift Medical
Toronto, ON, Canada
Posted on Thursday, October 13, 2022
Who we are:
Six years ago we launched our imaging platform focused entirely on wound care - a heart-wrenching global challenge. And today, our product has been adopted by over 4,000 health care facilities, operating in every state in the US to monitor over 450,000 patients. We count the largest health care providers, EMRs, and payors as our partners. As the world leader in digital wound care management, Swift Medical delivers advanced wound care visualization and touchless 3D measurement through our smartphone-ready Swift Skin and Wound software.
Other than the impact we're making in the healthcare industry and on the lives of patients, which is huge, the very best thing about Swift Medical is our exceptional people and strong carefully nurtured culture. Certified as a Great Place to Work®, what we do is not only inspiring, we are a close-knit team working in an empathetic, energetic, collaborative, and positive environment.
Our values:
Our values guided our founders and they continue to guide all Swifties in pursuing our mission and ultimately achieving our vision.
Impact through Empathy
In Metrics We Trust
Pride and Perspective
Choose to Do (there is no try)
Are you interested in joining Swift Medical and do not see a role that you are looking for?
The good news is that we are a growing organization and will soon be expanding our teams in areas ranging from Technology, Product, Sales, Marketing, Operations, and Administrative functions as well.
We always love hearing from folks who are passionate about disrupting healthcare through cutting edge technology, and we encourage you to apply here, and we would love to connect when a future opportunity arises.
We're looking for someone who:
Cares about the impact of their work in the organization and the world and wants to affect change;
Is driven and self-motivated to be successful in whatever they do;
Is passionate about technology and becoming an expert in the space;
Is able to adapt to change and flourish in an evolving environment;
Is collaborative, genuinely cares about the people they work with and loves to contribute to cross functional teams;
Has a growth mindset and is a lifelong learner!
Some of the things we offer to Swifties:
Unlimited Vacation Program
Participation in our Educational Reimbursement Program
Competitive Compensation with Employee Stock Options
Health, Vision, and Dental benefits
Healthcare Spending Account
Work from Home Reimbursements
Mentoring and development opportunities
Extensive training from seasoned, engaged professionals
Flexible, remote working options
The opportunity to make a difference in the lives of our patients!
We are a diverse and equitable employer, committed to creating an inclusive workplace. Swift provides equal employment opportunities (EEO) to all employees and applicants for employment regardless of race, colour, religion, gender, gender identity or expression, sexual orientation, national origin, genetics, disability, age, or veteran status.
Swift Medical recognizes that challenges remain in achieving the full participation of equity-seeking groups (including women, Indigenous Peoples, persons with disabilities, members of visible minority/racialized groups, and members of LGBTQ2+) in tech careers and is committed to identifying and eliminating barriers that may exist within its own hiring process, programs, and practices.
Swift Medical is committed to fair and accessible employment practices. If you are contacted for a job opportunity, please let us know how we can best meet your needs and advise us of any accommodations required to ensure fair and equitable access throughout the recruitment and selection process.
We thank and appreciate all applicants for their interest. Only those selected for an interview will be contacted. Please no agency calls.