Business & Operations Associate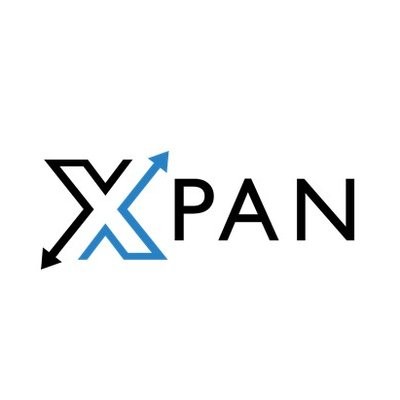 Xpan
Marketing & Communications, Accounting & Finance, Operations · Full-time
Vaughan, ON, Canada
Posted on Sunday, October 2, 2022
Company Background:
Xpan Inc. is a medical device startup that was spun out of the University of Toronto Startup community.
At Xpan, we believe that simple ideas create big impact in medicine and that less is more when it comes to minimally invasive surgery (MIS). We work with forward thinking MIS surgeons, innovative designers and engineers to redefine MIS surgical access. Our flagship product is a miniaturized, universal, expandable trocar (port) system for laparoscopic surgery. Our vision is to develop a suite of surgical access products for various types of procedures and become the gold standard of surgical access.
We are small and lean yet highly productive team who cares about creating high quality products that create impact on human lives. We strive to create a collaborative, and open work environment with zero bureaucracy. We are looking for talented individuals who are entrepreneurially driven and are passionate about the Medtech industry to join our team. We pride ourselves in providing impactful work opportunities and advanced training that supports accelerated career growth in an entrepreneurial environment.
Job Summary:
Xpan is recruiting a Business & Operations Associate to work with its management team on executing various business, finance, marketing, communication and academic related tasks and projects. The scope of position covers a wide range of operative, and business-related functions. The ideal candidate will have at least 1-2 years of previous work in similar roles, preferably in medical device/life science companies. The candidate should enjoy working on a diverse range of tasks and projects. Strong attention to details, critical thinking, and problem-solving skills are a must.
The position is ideal for tactical & execution driven individuals and provides an opportunity to grow into a strategic leadership position. The position will be "hybrid" in nature (in-person office persence is necessary for performance of some tasks)
Business and Academic Research:
Assisting management in conducting market research & writing reports regarding market sizing, competitive landscape, pricing, SWOT, positioning, etc…
Conducting academic literature reviews and assisting management in developing value proposition calculators and tools to be used in investor communications, and marketing materials
Assisting the technical team in drafting academic manuscripts and collaborating with surgeons/academics on pre-clinical and clinical study planning
Conduct IP searches and summarize results
Finance Related:
File and properly label and organize expenses for accountants and bookkeepers, and assist with payment process
Organize and filter transactions and use company templates to format and prepare various financial pro forma and variance calculations
Work closely with CEO on validating various financial assumptions and fine-tuning financial forecasting models in anticipation of different scenarios.
Apply for non-dilutive funding opportunities such as grants and pitch competitions, and complete reporting.
Communication & creative design:
Assist management in writing, editing and developing engaging content for internal and external communications with various stakeholders
Manage social media accounts, website, blogs, newsletters, and publish updates regularly.
Assist management and external consultants in developing various marketing materials: animations, videos, brochures, etc…
Assist the CEO in developing and refining various company communication assets such as pitch decks, 1-pagers, and executive summaries using compelling story telling methods and aesthetically pleasing designs.
Assist in planning for and participate in academic and industry conferences
Qualifications
Bachelor's Degree in Business/Business Administration/Communications/Marketing or similar degrees
Candidates with biomedical engineering degree/background are highly encouraged to apply
Life Science background would be an asset
Strong verbal and written communications
Strong attention to details, critical thinking, and problem-solving skills are a must
Highly organized
Proficiency in office tools and attention to aesthetic design
Candidates with experience working in startup or growing company are encouraged to apply
How to Apply:
Please send the following to jobs@xpanmedical.com with the following subject headline: "[First name Last name] –Xpan Business & Operations Associate Application"
Short cover letter/summary (3 concise paragraphs max)

Resume (1-pager resumes highly recommended)

Examples of past performance/projects related to position requirements (highly recommended)
Xpan Inc. is an equal opportunity employer. We are committed to providing a diverse and inclusive work environment, while providing ongoing education for all employees. Qualified applicants will be considered without regard to race, color, religion, gender, gender identity or expression, sexual orientation, national origin, genetics, disability, age, or veteran status.
Please inform us if you require any accommodations during the recruitment process. While we thank all applicants, only those being considered for an interview will be contacted.