Business Operations Associate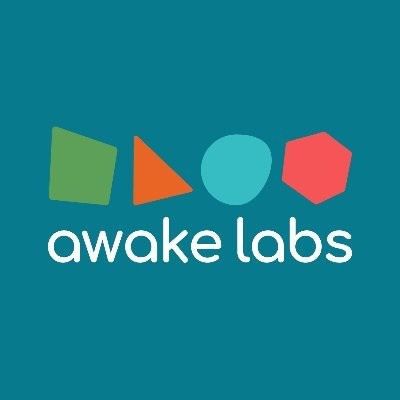 Awake Labs
Administration, Operations · Full-time, Contractor
Remote
24 – 30 CAD per hour
Posted on Wednesday, October 26, 2022
Business Operations Associate
Ontario, Canada | 30 - 40 hours per week | Remote Temporary Contract through March 31, 2023, with the possibility of extension
Salary
$24.00 -$30.00 per hour ** About Awake Labs**
We are on a mission to give everyone the mental health support they deserve. Today we work to support people who have an intellectual or developmental disability, a community who is overlooked and underestimated. We are a fully remote team with flexible working hours, and our company is headquartered in Toronto, ON. We have recently completed the 2021 UnitedHealthcare Accelerator powered by Techstars in Minneapolis.
Working with Awake Labs offers a significant opportunity to positively impact the lives of millions of people while being a part of a company that is on the precipice of massive growth.
About this role:
We're looking for a detail-oriented, systematic business operations associate. In this role, you will support two areas of the business: operations and marketing. This is a cross-functional role where you will work collaboratively with the business team and contribute significantly to technology pilots to improve lives across Canada and the US. This role is perfect for someone who is comfortable bringing structure to disorganization, takes initiative and loves to organize, schedule and plan. We are approaching a crucial growth period for the company, and we're on the lookout for someone to help us manage and execute everyday business tasks. If you have an eye for details and have a bias towards action, we want to hear from you!
Responsibilities:
In this role, you will work closely with the CEO, CPO, and Customer Success, Operations, and Marketing teams.
Marketing and Sales:
Assists in identifying prospective clients, partners, and champions
Supports the scheduling and creation of social media content
Qualify leads using criteria and identifies next steps
Operations:
Assist with planning and scheduling registration and travel to conferences and customer deployments for senior staff
Assist with managing pilots: data tracking, outcomes tracking, record keeping, report generating.
Assist in creating systems and organizing company documents and information
Help hiring manager with hiring and onboarding for interns and non-technical roles
Assist in making key purchases such as ordering material for customers, conferences, new hires, etc.
Optimize and document processes
Assist with scheduling and hosting virtual meetings for internal team, external collaborators; taking notes
Track vendor contracts and renewals
Skills we're looking for:
Organized — Is able to stay personally organized while managing the priorities of their executive. Thrives on accessing information holistically across the company.
Detail-Oriented – Nothing slips by you! You can identify inconsistencies in submissions, procedures, and ensure material submissions and material follow set guidelines.
Self-Starter - You can take the outline and fill in the gaps to get the job done well.
Sense of Urgency — have an entrepreneurial spirit promoting speed on the team.
Excellent Communication — Able to listen deeply, write with clarity, and offer your insights and ideas.
Coachable, no ego — takes feedback well from any member of the team, and gives feedback openly too!
This role will receive support and mentoring from Awake Labs team members. We are committed to supporting our employees' growth and learning.
Our Work Philosophy
We take pride in our commitment to empower people to live happier, healthier and more independently. As Awake Labs continues to grow, we are excited to welcome new team members who share in our vision. You will enjoy working with us if:
You are suited to work in a dynamic environment with a close-knit team
You are excited to play a part in the Awake Labs marketing & customer success team
You are a fast learner, self-motivated, and comfortable exercising initiative
You have an interest in mental health and you are keen to work with a mission-driven company
Our team works remotely across Canada and the US in most time zones. We are very adaptable to flexible working hours and communication preferences. Employees provide their own computer and must have reliable internet for remote work.
Thank you for your interest! If you are looking to join a company with a life-changing product and an authentic mission, we want to meet you.
Interview Process and Start Date:
Interviews will be conducted on a rolling basis as applications are received. We hope to onboard this new team member as soon as possible.
Please apply using this link: https://airtable.com/shrzVso20qA8eUEqH