Account Executive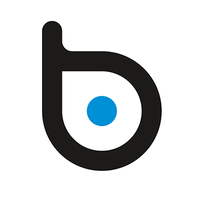 BlueDot
Sales & Business Development
Remote · Canada
Posted on Thursday, May 25, 2023
Who we are:
BlueDot protects people around the world from infectious diseases using human and artificial intelligence. Our DaaS platform combines medical and public health expertise with advanced data analytics to track, contextualize, and mitigate infectious disease risks. Our global early warning system combines more than 100 datasets with proprietary algorithms to deliver critical insights on the spread of emerging and existing infectious diseases. BlueDot has had a profound impact on infectious disease response, including correctly predicting an outbreak of Zika in Florida, US six months in advance, alerting organizations of COVID-19 five days before the World Health Organization, and publishing one of the first peer-reviewed papers on COVID-19 which included correct predictions on which international cities would first receive infected travelers. Now, the need to better protect lives and livelihoods from infectious diseases is now as urgent for private sector leaders as it was for public officials. As we continue to expand our datasets and modeling to address the shifting global trends in infectious diseases, our team understands the complexity of the challenge in front of us — and that the importance of solving the problem has never been greater. At BlueDot, you'll have the opportunity to help grow a solution to a global scale.
We are a Certified B Corp, have a Glassdoor rating of 4.5, are Diversio certified, Great Place to Work certified, a 2020 LinkedIn Top Start-Up and have been recognized as a Top 50 Best Place to Work in Canada, Best Place to Work for Women, Best in Technology, Best for Youth, and Best Start-Up!
Our values are not just words on a wall. They are our compass, and they guide us in our work, in the decisions we make, and in how we treat each other:
- Be the Change
- Think Without Borders
- Lift Others Up
BlueDot is growing and as a result we are looking for a Life Sciences focused
[LL1]
Account Executive to join our team! The Account Executive is a global role, with no limits on your ability to break into new segments. BlueDot is a truly unique DaaS company and our infectious disease intelligence can be combined with a large suite of universally adopted tools to meet a wide variety of customer needs. The ideal candidate will be excited about exercising their creativity in helping to scale the business. The AE will manage all aspects of the sales process including lead management, qualification, evaluation, close, and account hand-off to Client Success Team and will play an integral role in the success of the overall sales team.
What you will do in more detail:
Be at the forefront of driving BlueDot's exciting growth strategy. You will help identify and define the most promising life science growth opportunities for BlueDot.
Drive the discovery process with prospects and establish a Business Case to quantify the value that BlueDot will deliver to ensure a successful partnership.
Define and execute territory/account sales plans for assigned territory
Meet and exceed sales goals (quotas) through prospecting, qualifying, managing, and closing sales opportunities.
Build, develop and manage sales pipeline, to attain and surpass assigned annual & quarterly sales targets.
Work closely with our marketing team to support growing top of funnel pipeline and transition of MQL to SQL to successful close.
Internally, you will be a reliable resource for market insights and trends to help drive innovation across Product, Marketing and CS teams and collaborate cross-functionally to improve and iterate on what's required to win.
Support partnership development where needed with main focus on repeatable revenue
Build and communicate win/loss reports to facilitate cross departmental learnings and support Sales to CS hand-offs and customer onboarding process.
Manage and track customer and transactional information in our CRM system
Participate in team-building and company-growth activities including strategy setting, sales training, marketing efforts, and customer care.
Travel to conferences and customer locations in support of sales efforts, if required.
Ability to work independently or as part of a larger team in conjunction with peers from other business units within the company.
What you bring to BlueDot:
3+ years of DaaS/SaaS/API sales experience.
Scrappy attitude. You like working in environments where you have creative control to make it happen.
You are a high performer. Consistent overachievement of sales goals and are self motivated to achieve goals and results.
Familiarity with selling into large, complex, pharmaceutical or life sciences organizations. Familiarity with infectious disease, vaccine, and public health markets would be an asset.
Domain exposure. Selling healthcare/business intelligence/life science type solutions (APIs, DaaS and/or SaaS) solutions to the private sector or similar background/experience is considered an asset.
Comfortable prospecting and having conversations with C-Suite and mid-managerial levels
Strong questioning skills and ability to uncover customer needs and pain points.
Experience with consultative selling.
A master presenter. You know how the C-Suite thinks, and how to manage discovery and negotiation conversations with them.
Excellent Communication. You know what to say and more importantly, you know when to listen.
What we offer our team:
Meaningful work that truly has purpose
A competitive comprehensive compensation package
A lucrative ESOP package to provide ownership to all employees
Outstanding health, vision and dental benefits
Employee and Family Assistance Plan
Annual generous Lifestyle Spending Account
Generous vacation packages and PTO
As a smaller, agile team, we offer roles with impact
Your contributions are integral, your voice will be heard
BlueDot is a remote-first culture that also provides a flexible, hybrid office space in downtown Toronto on the waterfront. As our teams reside across Canada, we do not have set mandatory in-house working hours/days; instead, we encourage everyone to work the way that suits them best! Occasionally BlueDot will host special events/workshops in the office and will support distance travel so all can join.
Together let's create a healthier, safer, and more prosperous world.
BlueDot recognizes that challenges remain in achieving the full participation of equity-seeking groups (including women, Indigenous Peoples, persons with disabilities, members of visible minority/racialized groups, and members of LGBTQI2S) in tech careers and is committed to identifying and eliminating barriers that may exist within its own hiring process, programs, and practices.
BlueDot is committed to fair and accessible employment practices. If you are contacted for a job opportunity, please let us know how we can best meet your needs and advise us of any accommodations required to ensure fair and equitable access throughout the recruitment and selection process.
We thank and appreciate all applicants for their interest. Only those selected for an interview will be contacted. Please no agency calls.