Research Coordinator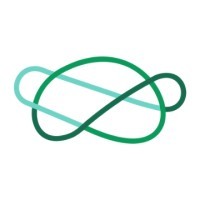 Neurovine Inc.
Data Science · Full-time
Ottawa, ON, Canada
Posted on Thursday, January 5, 2023
We are seeking an enthusiastic Research Coordinator to join our growing team. The Research Coordinator will support the Neurovine clinical research projects from initiation to completion. In this role, you will coordinate clinical research projects and support research participants to make sure proper protocols are observed and study objectives are met.
Responsibilities:
Manage clinical research projects under the direction of the study principal investigator · Screen and recruit study participants; obtain and document informed consent; collect data · Communicate with participants regarding study objectives; administer questionnaires and monitor participants for compliance · Maintain research records of study activity, including case report forms, device dispensation records and other regulatory forms · Monitor ongoing research activity to maintain compliance with scientific protocols, ethics and regulatory requirements
Skills/ Qualifications:
Bachelor's degree in life sciences or healthcare fields or Clinical Research certificate. One or more years of Research Coordinator experience preferred · Excellent interpersonal and organizational skills · Self-directed, proactive in the management of the assignments · Detail-oriented; able to perform complex tasks with a high degree of accuracy · Excellent time management; able to prioritize tasks and accomplish set goals efficiently · Strong written and oral communication skills · Proficient with Microsoft programs · Experience with clinical database software preferred
Neurovine Inc. is an equal opportunity employer.