OmniaBio: Director of Marketing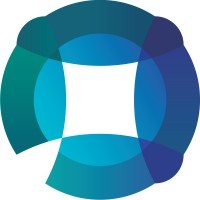 OmniaBio
Marketing & Communications
Canada
Posted on Tuesday, August 15, 2023
OmniaBio: Director of Marketing
Monday, August 14, 2023
About OmniaBio:
OmniaBio Inc. is a contract development and manufacturing organization (CDMO) focused on cell and gene therapies from pre-clinical through to commercialization, and a subsidiary of CCRM. Benefitting from CCRM's existing expertise, OmniaBio provides a continuum of advanced process and analytical development, and manufacturing capabilities, by enabling focused support for clients from early clinical phase to commercial supply needs. OmniaBio is built upon leadership in iPSCs, immunotherapy and LVVs. To be located at McMaster Innovation Park, less than one hour from the U.S. border, OmniaBio's new commercial manufacturing site will anchor a biomanufacturing centre of excellence and will open with late clinical phase and commercial capacity in 2024 in a site totaling approximately 100,000 square feet. OmniaBio is supported by the Government of Ontario, via the Invest Ontario Fund. Please visit us at www.omniabio.com.
Role Summary:
OmniaBio, Inc. has a newly formed Director of Marketing role for candidates with strong experience in creating and implementing marketing programs in the biopharmaceutical CDMO industry.
Responsibilities include: OmniaBio's strategy to develop and execute all marketing programs related to process development and GMP services. The focused audience will include companies within the highly technical, global Cell and Gene Therapy industry.
This role will be an integral member of a dynamic and collaborative team including technical experts within the OmniaBio and CCRM companies. The Director of Marketing reports to the CBO. (In the absence of a CBO the Director will report to the CEO until the CBO is on board) Flexibility to work from home with frequent trips to Toronto and Hamilton, Ontario is the preferred working arrangement.
Key Responsibilities:
Strategic Positioning
Develop the branding, market positioning, messaging and value proposition in the CGT market for OmniaBio.

Translate the marketing plan into a go-to-market strategy that includes campaigns, tactics, and content that helps achieve annual business and revenue target through lead generation and OmniaBio awareness as a leader in this market space.
Market Evaluation
Maintain a strong understanding of key CGT markets through utilization of OmniaBio's existing customer platforms, customer interviews, competitor analysis, and review of industry trends and dynamics.

Assess potential gaps, relative to CGT CDMO competition, in the market perception of OmniaBio and provide remediation plans and strategies.

Evaluate trends and future growth opportunities and translate to action items for the BD team.

Report findings of Market Intelligence to C-suite on a regular basis with recommendations for market corrections or opportunities.
Promotion
Create compelling marketing collateral that drives increased awareness and generates leads for the OmniaBio business.

Support and develop digital media initiatives such as webinars, podcasts, and blogs by suggesting topics, content, and other related support. Identify new program or service growth opportunities and assist BD in preparing business plans to gain internal support and resources

Design, transform and manage the OmniaBio website in collaboration with supporting resources.

Manage OmniaBio's social media presence to become dynamic and lead generating. Specific focus on LinkedIn will be generated and managed by the marketing team.

Prepare budget, schedule, and perform assessments for conferences, advertising, media engagement, digital promotions, webinars, and campaigns to drive quality leads that convert to business for the BD team.

Support conference strategy through attendance at select CGT industry events including trade shows, industry events, company announcements etc.
Thought Leadership
Brief business development team on industry trends, developments and provide input on suggested sales techniques/tactics to penetrate the CGT market.

Ensure superb brand consistency across multiple platforms for OmniaBio.

Manage a collaberative relationship with CCRM marketing and communications team to ensure seamless communication and coordination of messaging where appropriate.
Qualifications:
BSc required: advanced scientific degree (MSc or PhD) desirable. MBA a plus.

5+ years of Marketing or Product Management experience with experience in the biopharmaceutical and/or CGT industry highly desirable.

Experience developing successful marketing campaigns including go-to-market strategies, value propositions, tactical marketing plans, and content.

Extensive Digital Marketing experience required.

Experience assessing customer needs, market dynamics, capability gaps, and competitor capabilities is required.

Availability to travel domestically and internationally as required for tradeshows, industry events and conferences is required.

The successful candidate will have working knowledge of the pre-clinical to commercial development process for pharmaceuticals as well as the route to commercialization within the Cell and Gene Therapy Field.

The Director of Marketing will have experience in leading digital 3rd party and other events, as well as executing digital and traditional marketing programs.

Proficiency in Microsoft Office, Excel, and Word.

Fluency in English.
Desired Characteristics:
Very strong communication and writing skills, with ability to express complex ideas simply and directly.

Ability to absorb technical information and craft a unique and compelling visual narrative.

Ability to work in a matrixed environment with an entrepreneurial mindset and effectively influence across functions and geographies, without formal authority.

Excellent project management skills and experience managing multiple projects with competing priorities.

Strong team player with commitment to overall company goals and ability to identify areas of need and contribute without explicit direction.

Well-developed analytical skills allowing for quick assessment of situations, trade-offs, and ability to recommend appropriate course of action.

Comfortable presenting to internal/external audiences and articulating needs to 3rd party collaborators.

Ability to gauge the feasibility, impact, and risks of proposed programs/campaigns.

Generally pleasant, motivated, and energized by the opportunities/challenges presented from working in an emerging market.
OmniaBio Inc. is a developing organization and represents a fluid working environment. Flexibility and adaptability are essential, and duties will be influenced by the needs of the organization.


Applicants must be legally eligible to work in Canada.

OmniaBio Inc. is committed to accessibility, diversity, and equal opportunity. Requests for accommodation can be made at any stage of the recruitment process, providing the applicant has met the bona fide requirements for the open position. Applicants should make their requirements known once contacted to schedule an interview, or when the job offer has been made.
Other details