Product Manager and Designer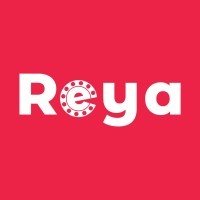 Reya Health
Product, Design, Data Science · Full-time
Remote
50,000 – 70,000 CAD per year
Posted on Tuesday, February 28, 2023
Product Manager and Designer - Job Description
Full-time, Remote Position
Job Description:
We are looking for a Product Manager and Designer to join our small, scrappy team! This person will be responsible for shaping the overall experience for users, planning and executing on the product roadmap, aligning it with user needs and pain points. We are looking for someone who has team leadership skills and is excited to build an impactful solution from start to finish.
We are open to chatting with people of all skill levels for this role (though must have some real work experience). As an early stage startup, we are flexible and want to accommodate folks who are eager to grow in a role and make this position their own. We encourage gender diverse, BIPOC, disabled, LGBTQ+ and otherwise marginalized folks to apply. Priority will be given to candidates from these communities.
Responsibilities:
Your goal in this role would be to research, design, and manage the technical build of a product that solves complex sexual and reproductive health challenges. You understand the intricate details of crafting a great user experience and you are also passionate about leading the big picture strategy around the user journey and the entire product interaction.
You will collaborate with the development, marketing and business strategy teams to ensure you are designing and managing a product that best meets the needs of our users. Our goal as a team is to build innovative software solutions that empower people with ovaries with health knowledge and agency, all while keeping them safe. In order to do this, we need someone who can:
Conduct user interviews, run focus groups and gather market research
Take a Human Centered Design approach to product development
Design the UX/UI, wireframes and mockups
Conduct long term planning for Reya's overall product strategy
Implement the product strategy, ensure milestones are being met and that the user is always at the forefront
Manage tech build timelines, directly overseeing our software development partners and being the liaison between the developers and the rest of the Reya Health team
Problem solve difficult UX/UI issues
Manage and oversee any research projects pertaining to user experience and product design
Ensure that our users feel seen and heard
Requirements:
We are looking for someone who has the following:
Experience with managing product design and roadmaps
Experience conducting user interviews and market research
Experience with UX/UI design, building wireframes and mockups
Experience/knowledge of using human centered design and design thinking principles that prioritize the user's experience
Passion for reproductive rights, improving healthcare for women and people with ovaries and increasing sexual health education for all
An interest in building solutions for tough world problems and products that create a meaningful impact
While the following skills/experiences are not required, having the items below will make you a better fit.
Experience working with the end user to build a product
Experience with managing research projects
Experience with auditing products for usability flaws (user flow, navigation, accessibility, etc)
Previous experience with sensitive products and encrypted user data
Previous research/experience in machine learning projects especially those in fields where machine learning is not normally applied
Expectations:
We are looking for someone to join the team full-time. This is a fully remote role.
Benefits:
Annual salary range: $50,000 - $70,000
Opportunity for travel to meet the team, attend conferences and other events
Be part of a mission driven, fun and diverse team
Work on a solution that changes lives and improves women's health globally
To apply, please email your resume and a cover letter outlining your interest in the role and how your experience is relevant, to team@reyahealth.ca
Reya Health is an equal opportunity employer.
See more open positions at Reya Health