Manager for Adjuvant, CMC Operations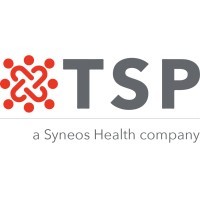 Taylor Strategy Partners
Operations
United States
Posted on Thursday, August 24, 2023
Description
CMC Manager for Adjuvant CMC Operations
Classification: Exempt
Reports to: VP, CMC Operations
D

rive the adjuvant at CDMOs for development and scale-up, cGMP manufacturing, process characterization, and qualification for Phase 3 clinical studies and commercial supply.

Contribute to regulatory filing and creation of policies and procedures to ensure compliance with the US Food and Drug Administration's (FDA) current Good Manufacturing Practices (

cGMPs

): (21 CFR Parts 210, 211).
KEY ROLES AND RESPONSIBILITIES
Act as SME and lead the technical team at CMDO for late-phase adjuvant production (both small molecule synthesis and oil-in-water adjuvant formulation), including tech transfer, scale-up, gap/risk analysis, process characterization/qualification, and cGMP manufacturing.

Provide technical guidance and keep projects on time and in compliance with cGMP regulations.

Review and approve controlled documents including batch records, SOPs, protocols, and reports related to process development and characterization.

Work closely with QA/QC to identify and evaluate deviations, CAPA, and change control.

Lead and direct the work of our partner organizations and consultants. Build strong communications and relationships with partner organizations and consultants.

Ensure compliance with both internal Curevo process and policy and with regional regulatory requirements all with a focus on quality and accuracy in verbal and written communication.

Collaborate with CDMO for health authority inspection.

Responsible for assigned project/timeline planning and tracking of commitments. Responsible for communication of commitments to team members.

Actively participate as a member of Curevo supporting product and new business development

Participate in US and International specific documentation supporting the development and maintenance of products and ensuring filings meet local regulatory requirements.

Adhere to all company policies, procedures, and safety rules as stated in the Employee Handbook and as otherwise posted or communicated.
Minimal:

University-level

science degree and/or equivalent qualification.
Minimum 5 years' experience in process development and CMC operations.

Experience with small molecule synthesis, scale up and cGMP production is required.

Experience in oil-in-water adjuvant cGMP production is desired.

Late-stage CMC experience is strongly preferred.

Strong understanding of the regulation requirements from the FDA and other regulatory agencies.
KNOWLEDGE, SKILLS, AND ABILITIES
Willing to perform a wide range of duties in a smaller organization on an independent level and as a team player

.

Excellent oral and written communication skills; ability to communicate effectively with co-workers and Health Authorities

.

Proficiency in MS Office [Excel, Word, PowerPoint, MS Project], JMP statistical software and Adobe Acrobat

.

Ability to travel as required by projects (10-25% of time, US and International)

.

Ability to work flexible hours for collaboration with international CDMOs/partners

.
Performing the responsibilities of the job requires the ability to use hands and fingers to handle or feel and manipulate keys on a keyboard. Occasionally required to stand, walk, reach with arms and hands, climb or balance, and stoop, kneel, crouch, or crawl. Ability to read and type while sitting in front of a computer for up to 4 hours at a time. Vision abilities required by this job include close vision. May occasionally have to lift, tug, and pull up to 25 lbs.
This job operates in a professional office environment. This role routinely uses standard office equipment such as computers, phones, photocopiers, filing cabinets, and fax machines.
Curevo offers its employees a generous range of compensation and benefits.

The salary range for this position is $85,000 to $115,000 annually. The salary range may vary based on Curevo's compensation practices and an applicant's qualifications and experience.

Employees have the opportunity to earn an Annual Discretionary Bonus as well as being eligible to participate in Curevo's Discretionary Equity Awards Plan. Our Employee Benefits program includes medical, dental, and vision plans, effective on the first of the month after your hire date, Flexible Spending Account, Health Savings Account, company provided Life and AD&D Insurance as well as LTD Insurance, a 401(k) Plan (eligible on day 1) with company match, cell phone reimbursement, and a variety of supplemental benefits that you may choose to elect. We have a Flexible Vacation Plan, a Paid Sick Leave Plan earning 1 hour of sick time for 30 hours worked, and 10 paid holidays per year.

At Curevo, we believe the highest-performing teams include people from a variety of backgrounds and experiences who respectfully challenge each other and enjoy working and engaging together. We are committed to building an open, diverse, and inclusive culture for all employees.

Equal Opportunity Employer/Protected Veterans/Individuals with Disabilities

Curevo is proud to be an equal opportunity employer and does not discriminate on the basis of race, color, citizenship status, national origin, ancestry, sex, sexual orientation, age, religion, creed, physical or mental disability, medical condition, marital status, veteran status, or any other characteristics protected under applicable federal, state, and local laws.

About Curevo Vaccine

Curevo Vaccine is a clinical-stage biotech company pioneering the development of vaccines for unmet needs. Our overall goal is to bring a safer, well-tolerated, highly effective shingles vaccine to the market with a high-yield manufacturing process for rapid global availability.

Attention: Search Firms / 3rd Party Recruitment Agencies

The Talent Acquisition / HR team manages the recruiting for all positions at Curevo Vaccines. We will only accept resumes from a search agency/recruiter if we have a signed agreement in place and the Talent Acquisition / HR team has formally requested your help on a specific role. Unsolicited resumes sent to Curevo Vaccine will be considered property of Curevo Vaccine. Curevo Vaccine will not be responsible for any fees associated should we hire from unsolicited resumes.

Recruiters are requested not to contact or present candidates directly to our hiring managers or employees and doing so may jeopardize eligibility to work on future positions.