Syndax - Accounting Manager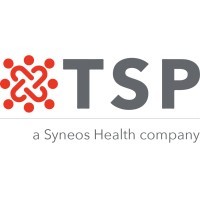 Taylor Strategy Partners
Accounting & Finance
Waltham, MA, USA
Posted on Friday, November 17, 2023
Description
Purpose
Senior member of the accounting team, responsible for day-to-day accounting support to operations management, to facilitate the monthly and quarterly financial close process. Serve as a constructive partner to FP&A in timely and accurate financial reporting and forecasting.
Responsibilities
· Manage the monthly and quarterly financial close process, working with operations management to complete the monthly close process in a timely and accurate fashion.
· Support SOX reporting and management, through ownership and accountability to key financial controls and completion of documentation to support control alignment.
· Develop and maintain efficient processes (where needed) for the collection and reconciliation of accounting data.
· Support the AD, Corporate Accounting in the reconciliation and reporting of gross margin (net sales and cost of goods sold)
· Partner with FP&A to efficiently integrate actual reporting and forecasting in service of operational management.
· Assist the AD, Corporate Accounting in various duties and ad hoc projects, as assigned or delegated.
· Assist in the development and documentation of business processes and accounting policies to maintain and strengthen internal controls.
Requirements (Skills, Knowledge, Education and Work Experience)
· Bachelor's degree in accounting. CPA a plus, but not required.
· 10+ years of accounting; biotech experience required; public accounting experience preferred.
· Accuracy and attention to detail.
· Prefers to contribute as both independent, self-starter and collaborative team member.
· Excellent organizational skills; prefers and can adapt to multiple priorities in a fast-paced and fluid work environment.
· Excellent verbal and written communication skills.
· Ability to function well in a collaborative environment.
· Excellent computer skills, including Microsoft Office Suite and experience with NetSuite.
· Demonstrated multi-tasking and project management skills.
· Ability to work in a fast-paced, challenging environment of growth.